WIP Mentorship Program
The 2018-2019 Women in Parking Mentorship Program is off and running! Over 50 men and women are participating this year with a waitlist already started for a potential half year program, pending enough interest. We have received a lot of positive feedback including the success story below!

Read More

For more information, contact WIP Mentoring Committee Co-Chairs

Maggie DiPaolo (312) 577-7985 ext. 1004; mdipaolo@lazparking.com
Madison Huemmer (619) 884-7964; mhuemmer@iparq.com

W.I.P Blog
For more immediate outreach with membership, WIP has recently launched a Blog Series and all members are welcome to participate. If you're interested in learning more about this new benefit and how to be a part of it, go to
Member Company Updates & Other Member News

WIP Members continue to shine and make their marks throughout the industry.
•
Julianne Wilhelm
Promoted to Marketing Manager at Flowbird.
Julianne joined Flowbird (previously Cale America and Parkeon) in October of 2017 as Marketing Coordinator, responsible for creating the proactive marketing strategy for Cale's organizational goals
.
She served as the right-hand to the National Sales team, organizing successful tradeshows, conferences and branding of the organization to its customers and prospects.
Read More
•
Christina Murray has been promoted to General Manager at Premier Parking. Christina has climbed the ranks of Premier since hired in 2015 as an Account Specialist, receiving promotions to Senior Account Manager, Operations Manager, and now General Manager of Premier's Austin, TX market. With her top-notch client relations and leadership skills, Christina is focused on growth, service, and development of our Austin team & operations. Christina has been in the parking industry for 8 years, earned her CPP credentials in 2016, and was a member of the NPA 40 under 40 2017 class.
•

LAZ Parking Welcomes New Wellness Coach; Expands Wellness Team Hartford, CT / August 16, 2018
At LAZ Parking, we believe in creating opportunities for our employees that help them grow both professionally and personally. One way we do that is by investing in their health and well-being.
Read More
•
Ace Parking launches fifth year for PARK FOR PINK campaign and adds TEAL. San Diego, CA, September 1st, 2018
Ace Parking's award-winning PARK FOR PINK campaign kicks off its fifth consecutive year of raising awareness and generating funds to aid in the fight against cancer.

Read More



•

Prestige Valet & Parking of Oklahoma is pleased to share our service support of Project 31.
Project 31 is a faith-based organization. It was founded by 2-time survivor, Sarah McLean.
Breast cancer leaves more than the physical marks of the body. Often, women experience emotional and spiritual wounds that are not visible to the others. This community group is built "by survivors for survivors."

Read More
•

Company invests in mobility platform to help cities manage parking, scooters and rideshare services
Passport upgrades mobility platform with $5M investment
Charlotte, N.C. (September 18, 2018) — New modes of shared transportation, from ridesharing to dockless scooters, hold promise for improving how citizens move around their cities, but cities across North America need new tools and systems to effectively manage these emergent modes of transportation.

Read More
•
Passport brings traffic management platform to the UK
Originally posted on
ITS International
in September 2018.
UK drivers 'rack up' more than £570m in fines each year, according to an independent study conducted by US mobile payment company Passport. The firm has opened an office in London and is offering a platform, which it says aims to boost traffic management in cities.

Read More
•
A Parking Pro on a Roll. Literally.
Originally posted on
International Parking Institute
in July 2018
Jaime Omps fell into parking after a move to Charlotte, NC, with her spouse earlier this year. The events professional began working in events marketing for Passport and soon, like so many before her, discovered that the parking industry is fascinating, fast-paced, and full of supportive people. That last part became crystal-clear when her colleagues found out Omps had another life before—as a roller derby champion.

Read More
•

SpotHero Partners with Waze and the City of Chicago to Guide Drivers Through Chicago's Tangled Streets
Together with Waze and the City of Chicago, SpotHero has installed 400+ Waze beacons along 5 miles of underground roads, relieving confusion and stress caused by GPS blackouts on Chicago's multi-level streets.

Read More
•

SpotHero Parks $10.1M From Prior Investors To Extend Series C
SpotHero, a Chicago-based company that operates the largest parking reservations marketplace in North America, recently closed $10 million in funding – all sourced exclusively from existing investors.und out Omps had another life before—as a roller derby champion.

Read More
•

PARKCLOUD AND Q-PARK LEAD UK PARK(ING) DAY CELEBRATIONS
Leading online parking reservation leader, ParkCloud, and European parking operator, Q-Park, are celebrating their success as two of the UK's leading pioneers of the PARK(ing) Day initiative, following the culmination of their successful CSR project.
Read More
Book Review
"Downtown Everything Is Waiting For You"
Submitted By Astrid Ambroziak, Editor at ParkNews.biz



"Design Downtown For Women – Men Will Follow" by David Feehan, Drew McLellan, Sheila Grant, Carol Becker …
David Feehan is curious: What makes some downtowns thrive while others need immediate resuscitation? Who designs downtowns? What are the colors of downtowns? Are downtowns destinations for shopping, meeting, entertainment, dining and night life every day of the week or do they evolve only revolving around nine to five, Monday through Friday schedule? What makes some downtowns healthy and full of life? What attracts people to downtowns?

Read More
Letter From Our Leaders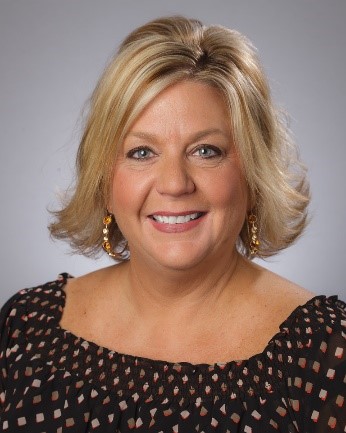 Ruth Beaman, Exec Dir
Laura Longsworth, Assoc Dir/Past Chairperson
Marcy Sparrow, Chairperson

Get Your Pink On with WIP took on a whole new meaning when we arrived in Las Vegas for the NPA show. WIP hosted a networking reception on Monday Oct 22nd before the show started and 150 people decked out in Pink showed up to attend our reception and our first ever fund raiser. The room was buzzing, and raffle tickets were selling like crazy. WIP raised $5020 for the National Breast Cancer Foundation, Inc. As an organization that promotes women and their advancements, we thought it was very important to focus on women breast cancer awareness month. It was brought to my attention that breast cancer does not only effect women. Men are at risk too. Please, take this opportunity for all of us to explore preventive maintenance.

Thank you to our event sponsors for helping make this event come to life. Platinum Raffle Sponsor Toledo Ticket, Bar Sponsor Flowbird, Bronze sponsors LAZ Parking, Parking Today Media, Passport, Scheidt and Bachmann, Spothero and TransCore.

The raffle ticket sales are what generated the money for the foundation. All proceeds went to the foundation and the prize winners were as follows: Apple 4 watch – Kathleen Laney from Laney Solutions, who graciously donated her prize to an onsite auction which raised another $550 for the foundation. The $200 Amazon Gift Card went to Connie Fox form Armor Park, Motiv Fitness Ring was won by Veronica Sloan from SP Plus and the Vera Bradley overnight bag and blanket went home with Tricia Rukstalis from Southland Printing.


Read More
Upcoming Events
Keep a look out for the November edition of Parking Today Magazine – The Women in Parking issue! Parking Today has graciously offered to donate 10% of all advertising sales to WIP! The November issue is chock full of members' stories and insights. This edition concentrates on Women in Parking/Human Resources, Training and Professional Development Management, Consultants and Diversity. You can get the online edition here:
https://www.parkingtoday.com/
View a complete list of 2018 events online

Employment Opportunities
Read More
Membership Updates
Join Today


The Lighter Side of Parking

​