Webinar Update

Join us for a webinar on March 27, 2019 at 1:00 EST
Driving Your Parking Career into the New Era of Mobility

From mobile apps to connected vehicles, technological change is sweeping through the parking and mobility landscape. This not only has implications for businesses and organizations trying to adapt to the changing needs of their customers, but it also massively impacts parking professionals, their employees and their careers.

In this highly informative webinar executive search consultant, Kathleen Laney, examines these changes and trends, and outlines their likely impact on the skill-sets that will be required of future parking professionals.

Read More

Mentorship Program Highlight
The 2018-2019 Women in Parking Mentorship Program is off and running! Over 50 men and women are participating this year with a waitlist already started for a potential half year program, pending enough interest. February's issue will be the launch of a new highlight of two pairs of mentor and mentees.

Meet Leonard and Kristen and Marcy and Britney

Read More

Member Spotlight
Jasmine Nelson Rogers, Assistant Accounts (Operations) Manager
Winpark Management
Kevin Uhlenhaker, Entrepreneur in Residence - Passport

Read More

W.I.P Blog
For more immediate outreach with membership, WIP has recently launched a Blog Series and all members are welcome to participate. If you're interested in learning more about this new benefit and how to be a part of it, go to
• Our Linked In Group Forum to review past posts or
• Our website – https://womeninparking.com/

Member Company Updates & Other Member News

WIP Members continue to shine and make their marks throughout the industry.
•

Impark's Polar Plunge for the Special Olympics On February 2nd, Impark's Washington D.C. team will be "Freezin for a Reason"! For the seventh consecutive year, we're participating in the Polar Plunge to help raise funds for the Special Olympics.
The team goals is to raise $5,000 for this incredible cause before we "take the plunge". Thank you for your time and generosity!
https://give.specialolympicsdc.org/team/204197
Read More
•

New Faces of Legacy Parking in Houston! Legacy Parking Company were delighted to welcome Della Mullan (new WIP member) and Carlton Jordan to their Houston operations.
Read More
•

Parker Technology has a new girl on the block, Heidi Barker Heidi Barker just joined the Parker Technology team as the Director of Marketing. Heidi comes with 6 years B2B marketing experience, formerly in the concrete construction industry.
Read More
​
•

Original 1960's Parking Meter Joins the National Museum of Sweden January 8th, 2019
The National Museum of Sweden has reopened after a 5 year renovation and with it, a Cale (now Flowbird) single-space parking meter proudly on display.

Read More
•

iParq Releases Handheld License Plate Recognition Technology
Parking technology innovation leader iParq introduced the world to Green.

Read More
•

4 Reasons Why Networking is a Must Even When Business is Booming
The economy is booming. The phone won't stop ringing. Deadlines abound and there is a constant stream of work coming down the pipeline. Does that sound familiar?
Read More
• ParkMobile app recently surpassed the 12 million user mark
With the turn of the new year, ParkMobile, the leading provider of smart parking and mobility solutions in North America, proudly hit 12 million users.

Read More
• What is Parksmart?
Parksmart Certification is a performance sustainability and recognition tool for new and existing parking garages.
Read More
• A Groundbreaking Parking and Mobility Project for the Calgary Parking Authority
On December 12, 2018, The Calgary Parking Authority broke ground on a brand new, incredibly innovative, multi-use structure. The mobility-centric project is a mixed-use development offering vehicle and bicycle parking, plus an innovation centre, all at the gateway into downtown Calgary.
Read More
• WGI IS READY TO EXPAND ITS TEXAS FOOTPRINT; ACQUIRES BIG RED DOG
National design firm WGI is pleased to announce it acquired Texas-based BIG RED DOG, INC. (BRD), a firm with a reputation in the industry for intelligent disruption, and a leading provider of civil, MEP, structural, traffic, and transportation engineering for public and private clients.
Read More
Book Review
Awakening the Tom Sawyer Effect in Each of Us:
Book review of Daniel H. Pink's "Drive" by Astrid Ambroziak, Editor ParkNews.biz, Parking Today Media
It is 1996. You are given a crystal ball to predict the future. There will be two new encyclopedias. You have to forecast which will be more successful by 2011. The first encyclopedia is from Microsoft. Microsoft founds this encyclopedia. It hires the best professional writers and editors to create the best articles on myriad topics.
Read More
Letter From Our Leaders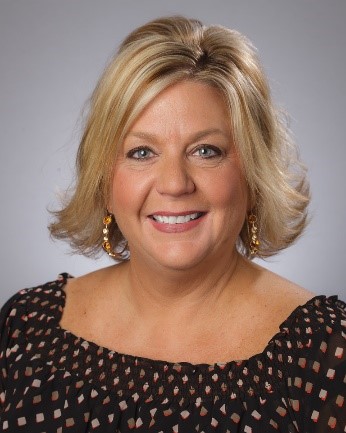 Marcy Sparrow, WIP Chair
Nicole Judge, Board Chair NPA

We hope your new year is starting off on a great foot. January came and went in a flash. We look forward to a great 2019 as we watch Women in Parking grow and expand its membership. We encourage you to get involved and be a part of WIP member benefits.

WIP has had some amazing changes behind the scenes and we are so excited for the news of NPA acquiring WIP. As a founding board member back in 2011 and the current chair of WIP, I am so proud of what WIP has done on its own. We went from a nine-member organization to a 350-member organization. But in order for the vison of WIP to reach its full potential, it needed some resources that on our on we could not provide. Therefore, the NPA acquisition of WIP was the perfect answer to our growing pains. Their vision for WIP and ours is in sync and the possibilities are endless now. We are taking this 2019 year to transition and make the necessary changes behind the scenes. Our Leadership Board will stay the same and all member benefits and events will remain as planned.

We look forward to seeing you at PIE 2019 in Chicago. WIP will be sponsoring a digital selfie booth so stop by during show hours right at the entrance of the exhibit hall and at the evening parties to get a selfie taken and meet a WIP member. Times are
- March 12th 11AM -2:30 PM
& 6:00 PM- 8:00 PM,
- March 13th 11 AM-3 PM.
Our annual conference planning is underway, and details will soon be announced. The conference will be in Orlando in conjunction with the NPA show October 2019.

We hope to meet you all in person someday. In the meantime, my phone is always on and I would be happy to chat or answer and questions you may have.
A Glance Ahead
What's Ahead in March
3/6 – Get Ahead
Save the date for our first webinar on how to stay ahead of the curb with your career!

3/8 – We Open Our Doors
All about WIP & NPA online at
weareparking.org
3/11-3/13
Let's Meet Up: WIP Selfie booth at PIE.

3/21 – Let's Chat
Town Hall call & Q&A for WIP members.
View a complete list of 2019 events online

Employment Opportunities
Read More
Membership Updates
Join Today