2018 Women in Parking Conference
Our highly coveted conference is made possible through the generous sponsorships from our industry partners. Women In Parking is kindly asking all partners and organizations in support of our mission to take a seat at the table and consider sponsoring the conference.
Please check out the website for pricing.
Read More

Webinar Update
We are excited to announce an exclusive opportunity for WIP members! Join us for the first of four, one-hour lively, engaging and highly-interactive quarterly webinars focused on your professional development throughout 2018.
The first session is March 21 at 1 p.m. ET and will be focused on creating a safe, inclusive workplace. To kick off the year, this webinar will focus on employee relations topics and what to do when these situations occur.
Please register for the webinar here .

W.I.P Blog
For more immediate outreach with membership, WIP has recently launched a Blog Series and all members are welcome to participate. If you're interested in learning more about this new benefit and how to be a part of it, go to
Mentoring Update
Signed Up for a Mentor, Got a Friend.
I wanted to share my experience as a 2017-18 mentee. I asked for someone who was a A. a good listener and B. had life experience. I specifically wanted to be paired with someone who could not only provide professional advice, but personal as well. I was partnered with WIP Chairperson, Marcy Sparrow.
On our first call I asked Marcy to debrief me on her story and we just clicked.
Read More
Submitted by Ann Cihak, HUB USA
"Ever since I was a little girl, I've dreamt of working in the parking industry," said no one ever. We have all been asked how we ended up working in parking and we all have a different story. I thought it would be fun to share the story of one of our field service technicians, who not only stumbled into the parking field, but is also in a role that is typically dominated by men.
Member Company Updates

WIP Members continue to shine and make their marks throughout the industry.
•

Walter P Moore is excited to officially announce that Chad Snyder has joined the world-class Parking Practice Team at Walter P Moore! As a Senior Parking Consultant with over 20 years of experience, he will primarily be responsible for design and consulting projects in the Central U.S. region.
Read More
•

C

ongratulations to PCS Mobile's Kathleen Pakkebier

WIP member, Kathleen Pakkebier, is proud to announce that her company, PCS Mobile, has just hit its 25th year of providing the best in rugged mobile-tech solutions to public and private organizations with field operations across the U.S.
Read More
•

Congratulations to Impark's Nicola-Jane McNeill who has been promoted to Sr. Vice President and General Counsel. Having first joined Impark in 1995, Nicola-Jane now oversees all of the company's legal activities, leads various Impark back office initiatives and plays a key role with several Impark strategic objectives including corporate development and acquisitions.
•

Congratulations to Carmen Sevrens for being re-elected to the Southwest Parking & Transportation Association (SWPTA) Board of Directors for 2018. The organization helps to connect, share and educate parking professionals through events and networking opportunities.

•

T2 is proud to help sponsor the 14th annual "Pink Pajama Party" to support the I.W.I.N. Foundation. The foundations helps women receive individualized assistance during their treatment of breast cancer. T2 is helping to raise awareness and generate funds in the fight against breast cancer.
•
The Houston Airport System (HAS) recently named Liliana Rambo, CAPP, General Manager of William P. Hobby Airport (HOU).
Read More
Other Member News
•
YANKEE DOODLE GARAGE - LIGHTING FAÇADE PROJECT
As part of the 'Art in Parking Places Program', The Norwalk Parking Authority received funding to create an illuminated art installation on the façade of the Yankee Doodle Parking Garage located in the Wall Street District on the corner of River Street and Burnell Blvd., overlooking the Norwalk River.



Read More





•

At LAZ's Housing Authority Operation, Women are the Majority
Submitted by Jessica Crane, Director of Marketing, LAZ Parking
In March 2016, the New York City Housing Authority (NYCHA for short) became a part of LAZ Parking portfolio under the New York/New Jersey region.
Read More





•

Parkeon and Cale Announce Merge Completion
Two Become One in the Leader of Urban Mobility Technology
Clearwater, FL. (January 11th, 2018) – Parkeon, the world's leading parking and ticketing services provider, and Sweden-based Cale, announce completion of their merge to create the future urban mobility technologies market leader.
Read More





•

Passport was recently recognized for its industry-leading parental benefits by the Charlotte Agenda in "How Charlotte employers stack up for prospective parents".
Read More





•

Passport Places Amongst Charlotte's Fastest Growing Companies for Second Consecutive Year
Charlotte, N.C. (December 7, 2017) — The Charlotte Business Journal (CBJ) has named Passport amongst its fastest growing companies in Charlotte during its "Fast 50" awards ceremony.
Read More





•

Bain Capital Ventures invests $43 million in Passport
CHARLOTTE, N.C., Dec. 20, 2017 — Passport, the world's leader in mobile payments for the transportation industry, announces it has raised an additional $43 million in Series C funding led by Bain Capital Ventures, one of the world's leading growth equity firms.

Read More
Book Review: 'Don't Sleep on Planes'
Making Connections and Inner Changes


Submitted By Astrid Ambroziak


"All real living is meeting." – Martin Buber, "I and Thou"
With the beginning of the new year, many of us make resolutions. Most have to do with better health, fitness, making more money, being a more engaged partner, parent or a worker. TV commercials cater to our new determinations and offer tools. Gym memberships, diet programs, food delivery services are dominant.
Read More
Letter From Our Leaders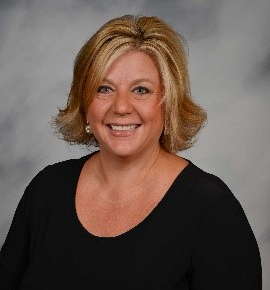 Ruth Beaman, Exec Dir
Laura Longsworth, Assoc Dir/Past Chairperson
Marcy Sparrow, Chairperson
Tiffany Yu - Treasurer
The new year has started off on the right foot and with such great momentum for Women in Parking (WIP). Our new board is off and running and getting acclimated to their new roles. So, I welcome you to 2018 and give you a front parking space to all the changes and upcoming events headed our way in 2018. First, I am so excited to be in the Chairperson role here at WIP. I have been involved in WIP since its inception in 2011 as a founding board member and the treasurer. Now I have put away my calculator and moved in the Chairperson role with open arms. I look forward to meeting all of you and seeing how you evolve here at WIP. Let's take WIP to the next level together.

The first big project for 2018 is our WIP Annual Conference which will be March 25-26, 2018 preceding the Parking Industry Exhibition(PIE) show in Chicago, IL. I wanted to personally invite you to attend this event.
Read More

Upcoming Events
View a complete list of 2018 events online
Employment Opportunities
Read More
Membership Updates
Join Today


The Lighter Side of Parking

​