IPI 2018 - Women in Parking Cocktail Party Event
At the cocktail party Tricia Rukstalis from Southland Printing did a few interviews with members that were attending the event to ask them their thoughts on a few key things. The event was after the first full day at IPI Conference. It was a great social event that had a little over 100 people that attended the cocktail party. The atmosphere was buzzing with everyone networking and catching up with new and returning members.
Read More

WIP Mentorship Program
Our 2018-2019 Women in Parking Mentorship Program preparations are in full swing! Applications for mentors and mentoring candidates were finally due on July 11, 2018 and the committee is now working on pairings. We received an overwhelming 60+ responses for participants this year! We are very excited to start the program in a few weeks!

The program will officially kick off on July 31, 2018 with an introductory webinar where the mentoring committee will provide a detailed overview of the program, monthly meeting logistics, and how each program member can access the WIP Mentoring Committee for support as needed throughout the 2018/19 program. Those who have been paired for this year's program will be notified of more details soon!

For more information, contact WIP Mentoring Committee Co-Chairs

Maggie DiPaolo (312) 577-7985 ext. 1004; mdipaolo@lazparking.com
Madison Huemmer (619) 884-7964; mhuemmer@iparq.com

W.I.P Blog
For more immediate outreach with membership, WIP has recently launched a Blog Series and all members are welcome to participate. If you're interested in learning more about this new benefit and how to be a part of it, go to
Member Company Updates & Other Member News

WIP Members continue to shine and make their marks throughout the industry.
•

Manchester Elementary School Welcomes LAZ Family into Classrooms
For the last 10 years, LAZ has been volunteering their time and energy to a very worthy program in our home state of Connecticut. Each year, a group of LAZ employees sign up to spend a day with a group of grades K-5 students in their classrooms, providing lessons and activities that prepare them for their future roles in the workplace as part of the JA in a Day program organized by Junior Achievement of Southwest New England.
Read More
•
Passport Welcomes 3 New Executives
Passport welcomes
Meredith Cage
as its vice president of product. Cage was recently hired to drive innovation and lead product initiatives for the world's leader in mobile payments in the transportation industry. In addition to Meredith,
Duncan Mapes
and
Igor Karpovich
also joined the team this spring. Mapes was named as the vice president of engineering and Karpovich as the chief corporate development officer. The roles are a part of Passport's plan to concentrate on client-focused product development and further international expansion efforts.
Read More
•
Controlling the Curb
Dynamic curbside management creates space for everyone.
ONCE UPON A TIME, the curb was readily accessible for just about anyone. Buses used it for passenger pick-ups and drop-offs, trucks delivered packages, and drivers parked to run errands or even go to work for the day. Those days seem quaint in comparison to today's bustling and dynamic city curbsides. Imagine, it's Monday morning and it's time for your daily commute to the office.
Read More
•
Smarking Signs Enterprise-wide Agreement with One Parking Partnership Will Provide One Parking with Differentiated Customer Service and Operations
SAN FRANCISCO, CA (July 24, 2018) -- Smarking, the parking industry's leading provider of data analytics and yield management software, announced today an enterprise-wide partnership with One Parking, a national parking operations management firm. The agreement enables the best-in-class parking operator to provide Smarking to all One Parking clients, effective immediately. The announced partnership is an extension to an existing business relationship.
Read More
Master Your Circumstances with "A Gentleman in Moscow"
Submitted By Astrid Ambroziak, Editor at ParkNews.biz
Be it 1922 in Moscow, Russia or 2018 in Los Angeles, CA, we wake in the morning beginning a new day hopeful and jovial with tasks at hand. And then stuff happens. Events, dealings with others, life and death. Are we ruled by circumstances or do we master them?
Sometimes we are fortunate to find a book that makes us look within, ponder our reactions and decide who is a master: the circumstances or us? How do we face uncertainties since tomorrow no matter who we are, holds no assurance? Such a joyous and inviting reflection of a novel is "A Gentleman in Moscow" by Amor Towles. It is a perfect summer read. It is a book that if you pick it up and spend some time with it, it will add a spring to your step and fill you with appreciation for the gift of today.
Read More
Letter From Our Leaders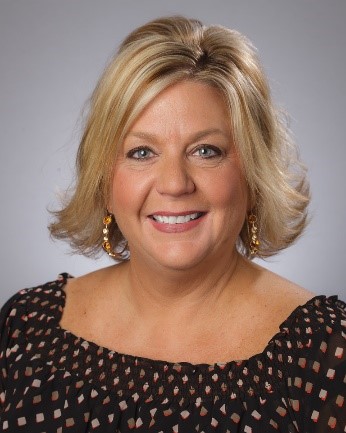 Ruth Beaman, Exec Dir
Laura Longsworth, Assoc Dir/Past Chairperson
Marcy Sparrow, Chairperson

Welcome to summer. Wherever you are in the country, I am sure summers mean no school, vacations and fun in the sun. For WIP, our summer started off at the IPI show in Orlando. We had a great three-day event. Our booth was filled with new and existing parking colleagues. Our networking reception was a hit. With five parties going on simultaneously, we were pleased to have a huge turnout of over 100 guests. Thank you to the IPI and Dawn Marti for helping us coordinate this event. Our reception sponsors (Laz Parking, Passport, SKIDATA, SP Plus, Spothero and Transcore) were key in making this reception happen, thank you sponsors and for your continued support to Women in Parking.
As the show traffic was steady in our booth, I noticed that there are still several questions regarding what WIP does or what it means. I took this as a positive that there is an interest in WIP and a challenge to further educate the Parking Industry on what WIP does as an organization. WIP is an organization that is made up of both male and female members, board members and sponsors.
Read More
Upcoming Events
Women in Parking Reception
NPA Conference
Monday, October 22, 2019
View a complete list of 2018 events online

Employment Opportunities
Read More
Membership Updates
Join Today


The Lighter Side of Parking

​