Webinar Update
WIP Wisdom: Learning From, and Mentoring to Women in Parking
Are you looking for guidance from a seasoned parking professional? Do you have wisdom to share with someone building their career in parking?
Women in Parking's stellar Mentoring Program has helped dozens of parking managers grow in their position, advance their careers, and learn from seasoned executives about the parking industry, business practice, and how exceed their career goals.
In this informative webinar a panel of Women in Parking mentors and mentees discuss their experiences in the WIP mentoring program, what they learned as coach and student, and how the program impacted their career in parking to date.
The panel will explore WIP's discreet approach to mentoring based on finding the right fit between mentor and mentee; how to listen actively and provide good feedback; as well as the benefits of meeting regularly and setting a good example.
A question and answer session will follow the presentation.
Wednesday, September 25, 2019
Female Workplace Conflict: Remaining Professional When the Behavior gets Personal
This webinar will explore successful tactics that female managers can adapt when workplace behavior goes beyond professional conduct and becomes personal, abusive, or harassing.
A question and answer session will follow the presentation.
Speaker TBA
Mentorship Program Highlight
The 2018-2019 Women in Parking Mentorship Program is off and running! Over 50 men and women are participating this year with a waitlist already started for a potential half year program, pending enough interest.

Meet Nicole & Jayne and Madison & Frankie
Read More
Member Spotlight
Chandrea Frantz, President - Parking Guidance Systems, LLC
Lauren Santillano, Territory Manager - T2 Systems, Inc.

Read More
W.I.P Blog
For more immediate outreach with membership, WIP has recently launched a Blog Series and all members are welcome to participate. If you're interested in learning more about this new benefit and how to be a part of it, go to
• Our Linked In Group Forum to review past posts or
• Our website – https://womeninparking.com/

Member Company Updates & Other Member News

WIP Members continue to shine and make their marks throughout the industry.
•

Parking Guidance would like to welcome two new faces to their team!
Michael Warren (Florida Sales Director) - In January, Michael Warren joined Parking Guidance Systems (PGS) as the Florida Sales Director. Although Michael was born and raised in Houston, TX, he will be moving to South Florida in June to better service current and future clients.

Dylan Prep (Regional Sales Director) - Just eight months ago, Dylan joined Parking Guidance Systems (PGS) as the Regional Sales Director. Although he joined the parking industry very recently, his experience is not shorthanded.


Read More
•

Parker Technology - Perception vs Reality – The truth isn't the point, your ability to manage is what matters.
By Tammy Baker, VP of Client Experience at Parker Technology
Each of us have different experiences that impact our perception of events as they unfold. I found that my past experience with a person, or group of people, was one of the biggest limiting factors to my ability to broaden my circle of influence, to be included on the growth of an initiative or to be sought out for an opinion.
Read More
•

Denison Parkng Expands to Colorado - Indianapolis, IN — March 27, 2019
Denison Parking, an Indianapolis-based parking operator with operations in nine states, is pleased to announce that we have taken over managing operations for the Catalyst Garage in Denver, Colorado, effective March 28, 2019. This automated parking facility marks the first Colorado location in Denison's portfolio. The management takeover supports Denison Parking's efforts to expand service offerings across the country.
Read More
​
​​
•

CEO Transition Annoucement - Premier Parking
Premier Parking is excited to announce that the board has selected current President Ryan Hunt to succeed Ryan Chapman as Premier's second Chief Executive Officer. Chapman, now Premier's Executive Chairman, remains active at the Board level and as the largest individual shareholder.

Read More
​
• AV Skeptic - Matt Feagins | Principal , Walter P Moore
Those of us in the Parking world are wringing our hands about the potential for Autonomous Vehicles to devastate our industry. Some headlines spoke of 70% fewer cars being privately owned in urban areas. If true, that would certainly be a good reason to be worried. Although this may still come to pass, those who have been following the technology closely have our doubts it will be anytime soon.
Read More
​
•
How to Spring Clean Your Parking Lots and Make More Money
After the long winter we had of snow and rain, spring has finally arrived in many parts of the country. Spring cleaning of your lots gets them fresh and ready for the summer season. We have put together a list of tips for your parking lots to sparkle for summer and monetize your investment.

Read More
​
Book Review
Education: Saved by the books!
– A book review by Astrid Ambroziak, editor of ParkNews.biz,
of Educated by Tara Westover
Have you ever been saved by a book? Do you know anyone who has been? Perhaps it is a hyperbole with the word "saved." Yet, to me that saving is real. As it is to my father who at 84 cannot hear, stumbles with his balance daily and lost his independence fully relaying on my awesome mom. He cannot engage in conversations. He often might not know where he is yet, when he reads and get lost in another's story, he becomes that 6'2" strong, caring, inquisitive man he has always been.
Letter From Our Leaders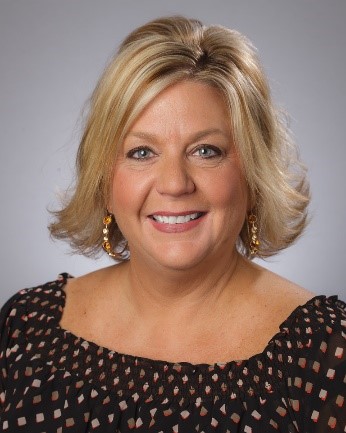 Marcy Sparrow, WIP Chair
Nicole Judge, Board Chair NPA

Welcome to spring. Women in Parking is blooming with excitement and activities as we approach the second quarter of 2019. We had a successful event at the Parking Industry Expo (PIE) in Chicago this past March. It was a great show and a wonderful opportunity for WIP to get together in person as we had a formal board meeting dinner. It was a perfect chance to connect faces with names and sit together and share ideas about the upcoming year. The transition with NPA has been fabulous and we have great ideas planned for the New Year.

WIP sponsored a selfie booth at PIE instead of the traditional booth exhibit. It turned out to be a huge success. People came by all day and even into the evening hours as PIE was gracious enough to move the selfie booths to the party areas to take pictures and post them on social media.

Our next event will be our reception at the IPMI show in Anaheim. It will be held on Monday, June 10, 2019, 5:30 PM – 7:00 PM, Lanai Deck, Hilton Anaheim. Look for an invite shortly in your inbox.

October we will be having our annual conference following the NPA show- October 24-25, 2019. Check out the WIP website in the coming weeks of more details and times. The theme is Lead the Change, Be the Change. We hope to see all of you at the conference. This event will be an amazing two days of sessions, networking and meeting new connections.

I leave you this month with a quote from Oprah. Have a great spring and we look forward to seeing you at IPMI.

My philosophy is that not only are you responsible for your life but doing the best at this moment puts you in the best place for the next moment." -- Oprah Winfrey

A Glance Ahead
June 10th
Reception at the IPMI Show in Anahaim, CA
It will be held on Monday, June 10, 2019, 5:30 PM – 7:00 PM, Lanai Deck, Hilton Anaheim.

June 26
Webinar -

WIP Wisdom: Learning From, and Mentoring to Women in Parking
September 25
Webinar -
Female Workplace Conflict: Remaining Professional When the Behavior gets Personal
October 24th & 25th
Annual WIP Conference in Orlando, FL
The conference will follow the NPA Show.

Check out the WIP website in the coming weeks of more details and times.
View a complete list of 2019 events online

Employment Opportunities
Read More
Membership Updates
Join Today