2018 Women in Parking Conference
SP+ Wins 2018 Organization of the Year Award by Women in Parking (WIP)
SP+ was recognized as the 2018 Organization of the Year by Women in Parking (WIP). Marc Baumann (CEO) and Nicole Hankins (Chair of the SP+ Women's Advisory Forum) accepted the award on behalf of the Company.
Read More

LAZ Parking
LAZ showed up in full force at this year's 4th annual Women in Parking Conference. In addition to being represented by 14 of our amazing "women in parking", LAZ ran a scholarship program, where employees submitted videos expressing their interest in attending the conference, including what being a woman in the parking industry means to them.

Read More

How a Collaborative Environment Supports Diversity in the Workplace
By Michelle Wendler, mwendler@watrydesign.com
Following my presentation at this year's Women in Parking Annual Conference, I wanted to not only recap for those of you who attended, but also provide this information for those of you who were unable to attend.
Read More

Webinar Update for WIP Members
We are excited to announce an exclusive opportunity for WIP members! Join us for the second of four, one-hour lively, engaging and highly-interactive quarterly webinars focused on your professional development throughout 2018.
The first session is June 19 at 1:30 p.m. ET and will focus on work-life balance. To kick off the busy summer months, this webinar will focus on balancing work, family, and yourself!
Please register for the webinar here

Join the WIP Mentorship Program
Are you looking for guidance from a seasoned parking professional? Do you have wisdom to share with someone building their career in parking?
Apply for 2018/2019 Women in Parking Mentoring Program.
​
Read More

W.I.P Blog
For more immediate outreach with membership, WIP has recently launched a Blog Series and all members are welcome to participate. If you're interested in learning more about this new benefit and how to be a part of it, go to
Member Company Updates & Other Member News

WIP Members continue to shine and make their marks throughout the industry.
• Passport -
When the old meets the new, who will thrive?


This article was originally published on Parking Today


It was more than 70 years ago that the first parking tickets were issued for expired meters and parking violations. Formal enforcement of parking laws changed the game for parking.
Parking enforcement officers walked around, observed expired meters or other parking violations, pulled out their notepads and wrote a ticket.
Read More
•

Metra commuters and Chicagoans have used PassportParking® and ParkChicago apps over 40 million times
Apps make getting around Chicagoland easier, more convenient and faster
Chicago, Ill. (April 3, 2018) — If the 20th century is considered the century of the automobile, then the 21st century will evolve with citizens at the helm of how they commute through a variety of innovations in transportation.
Read More





•

Alan Lazowski Elected to Board of Directors of the NAACP
The National Association for the Advancement of Colored People (NAACP) announced that Alan Lazowski, Chairman and CEO of LAZ Parking, has been elected to the NAACP Board of Directors. Alan founded LAZ Parking in 1981 while attending the University of Connecticut. Today, LAZ is the second largest parking and transportation company in the nation, with over 11,500 employees managing revenues in excess of $1.4 billion and operating 2,750 parking locations in 30 states throughout the country.
Read More





•

Parker Video Intercoms Expands Headquarters to New Office in Indianapolis. (INDIANAPOLIS, April 5, 2018) Parker Video Intercoms is pleased to announce they have moved their headquarters to The Stutz Business Center in Indianapolis, IN. This move allows the growing 24/7 Parking Call Center to accommodate rapid growth and future expansion plans.
Read More





•

Walter P Moore - Midtown, a historic Houston neighborhood experienced a major decline in the 1980s and 90s. Midtown Redevelopment Authority was subsequently formed and shortly thereafter birthed the idea of Midtown Park and Garage to revitalize the area. Walter P Moore was chosen to the lead this important and highly complex project.
Read More
Book Review: 'Lost Wyoming'
The Jigsaw Puzzle of Unfolding: A Book Review of Lost Wyoming, A Novel by Debra Snider
Submitted By Astrid Ambroziak, Editor at ParkNews.biz
"You will receive everything you need when you stop asking for what you do not need" – Nisargadatta Maharaj
I love picking up a book in the early evening and vow to read just for a bit to relax. To escape. To get out of my own way. Only to have this book keep me up till 4 am because I must know what happens. I must know how it all unfolds. I must know how all these pieces of a jigsaw puzzle fit.
A few weeks ago, I had a pleasure of finding such a book in Debra Snider's "Lost Wyoming" novel. I heard it said many times that fiction is often more real than the real life. Perhaps it is so when the author has courage to be transparent with her feelings, her emotions, her questions and her opinions.
Read More
Letter From Our Leaders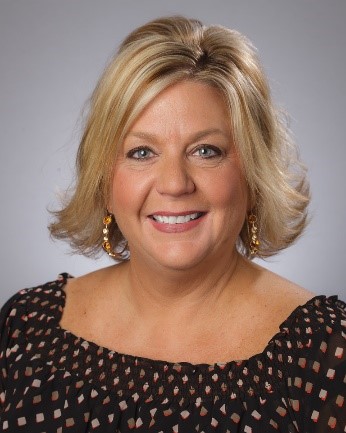 Ruth Beaman, Exec Dir
Laura Longsworth, Assoc Dir/Past Chairperson
Marcy Sparrow, Chairperson

I have only been home for three weeks from the Women in Parking conference, but my head is still spinning from all the positive energy I felt this year. I want to thank the sponsors, the attendees, the speakers, the board members and Dawn Marti (WIP's Event Manager) for contributing to such an amazing event. We had 171 attendees this year from all parts of the parking industry. Since the show ended, I have received many emails and phone calls thanking us and saying what a great show we had.
Most important, is what the attendees took away from the conference. I feel like each time we have an event, we solidify this organization and allow the members to feel more like a team. I hope you left feeling energized and excited to be a part of this organization. WIP is growing at a rapid speed and we are excited to have you along for the ride.

Upcoming Events
View a complete list of 2018 events online
Employment Opportunities
Read More
Membership Updates
Join Today


The Lighter Side of Parking

​